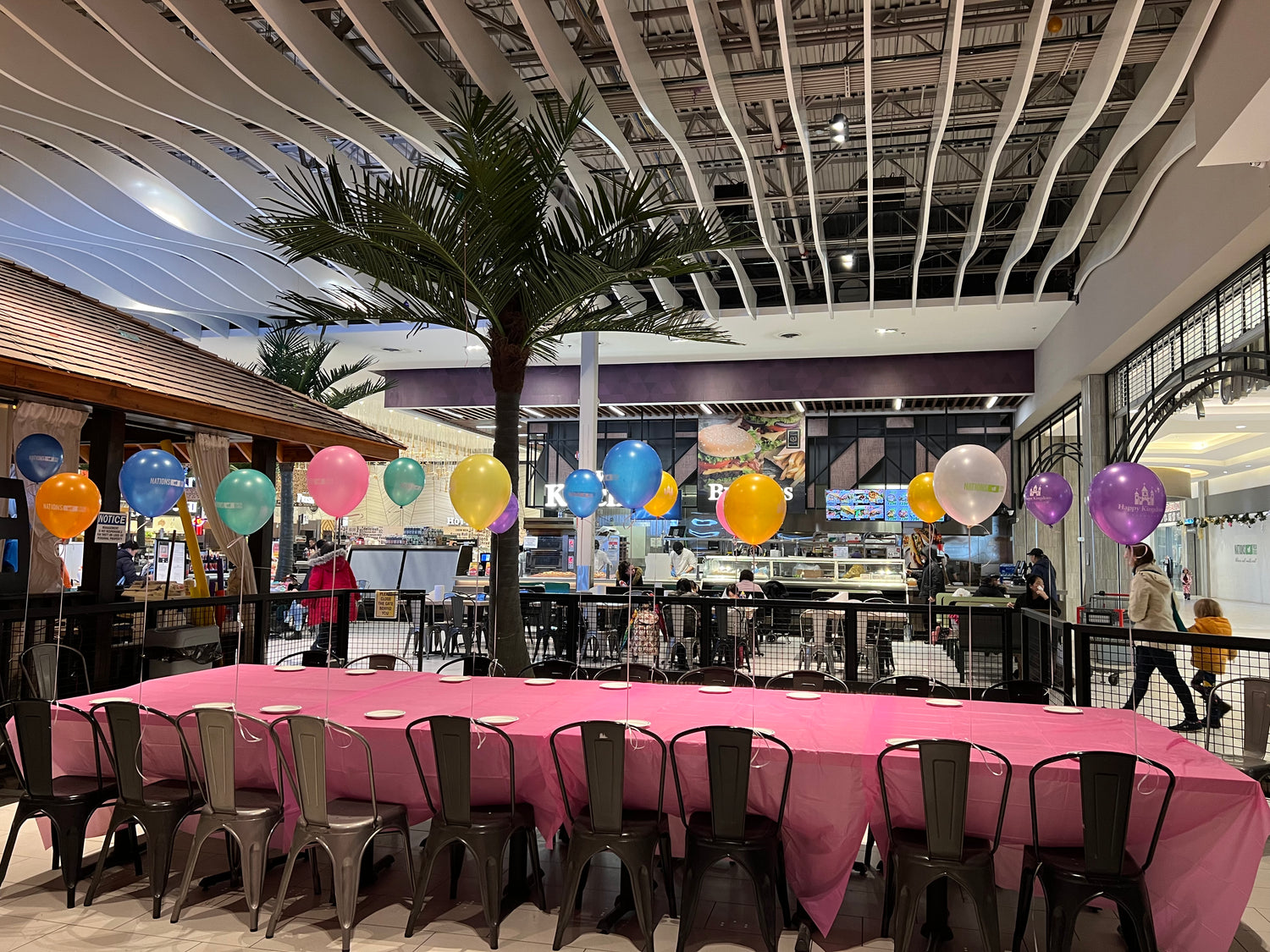 Terms and Conditions (Arcade-Only Party)
1) Arcade Party Packages Include all party essentials (utensils, cups, plates, napkins & tablecloths)

2) Each additional half-hour will be charged $75 for Friday, Saturday, Sunday, PA Day, and Holidays, and $50 will be charged from Monday to Thursday (under the premise that no upcoming party is booked for the room).

3) Clients are required to pay the remaining balance of the arcade party package at the cashier before entering the Palm Tree Room on the event day.

4) You may purchase extra play cards or reload play cards at the arcade cash register during the event after you pay the arcade party package.

5) Please note this is the price for arcade-only party, excluding any party package or playground admission.

6) Only the Palm Tree Room can be used for the arcade-only party.

7) A $100 non-refundable deposit is used to hold the Palm Tree Room for the event date and time. There is no refund upon the cancellation of the booked event.

8) Once the deposit is paid, changes for event date and time are not suggested. If there is any change requested, please advise us 12 days in advance of your event. Note: date and time for the Palm Tree Room are subject to availability at that time. More than one time change or shorter than 12 days' notice will be charged a $50.00 fee per transaction change.

9) Party add-ons change is allowed, but the deadline for add-ons' change should be 3 days prior to the event. No change is allowed after the deadline.

10) No changes will be accepted on the day of the event.

11) Happy Kingdom doesn't provide any food and drink. The host(s) is responsible for any allergies of all attendees.

12) Host can only come 30 minutes earlier to do setup.

13) All guests must immediately vacate the party room at the end of the party.

14) Happy Kingdom is responsible for cleanup of the party room but are not responsible for the room decoration.

15) If you have any change, you may send the information to our email (info@happykingdom.ca) or call us directly, and you will get final confirmation by email before deadline.